Manang Marshyangdi Club have written to ANFA to request that Dharan FC, Sunsari not be allowed to compete in the 22nd Aaha! Rara Pokhara Gold Cup beginning on Poush 14.
In accordance with what was said in the letter, Manang won the 22nd Budha Subba Gold Cup International Invitational Football Tournament, which was played in Dharan from Falgun 10 to Falgun 17, 2076. However, the letter states that Manang has not yet received the seven lakhs in prize money for winning the competition.
Manang have written to prevent Dharan from competing in the 22nd Aaha Rara Pokhara Gold Cup, which will be held in Pokhara from the 14th to the 23rd of Poush unless Manang receive the prize money for winning the 22nd edition of Budha Subba Gold Cup, which is being organized by Dharan FC.
The Pokhara Gold Cup schedule has also been released by Sahara Club in Pokhara. Dharan is slated to take on the hosts Sahara Club in the competition's first game. Manang is also taking part in the competition. Manang will compete against Bhutanese Youth Sports Club, USA, on Poush 19.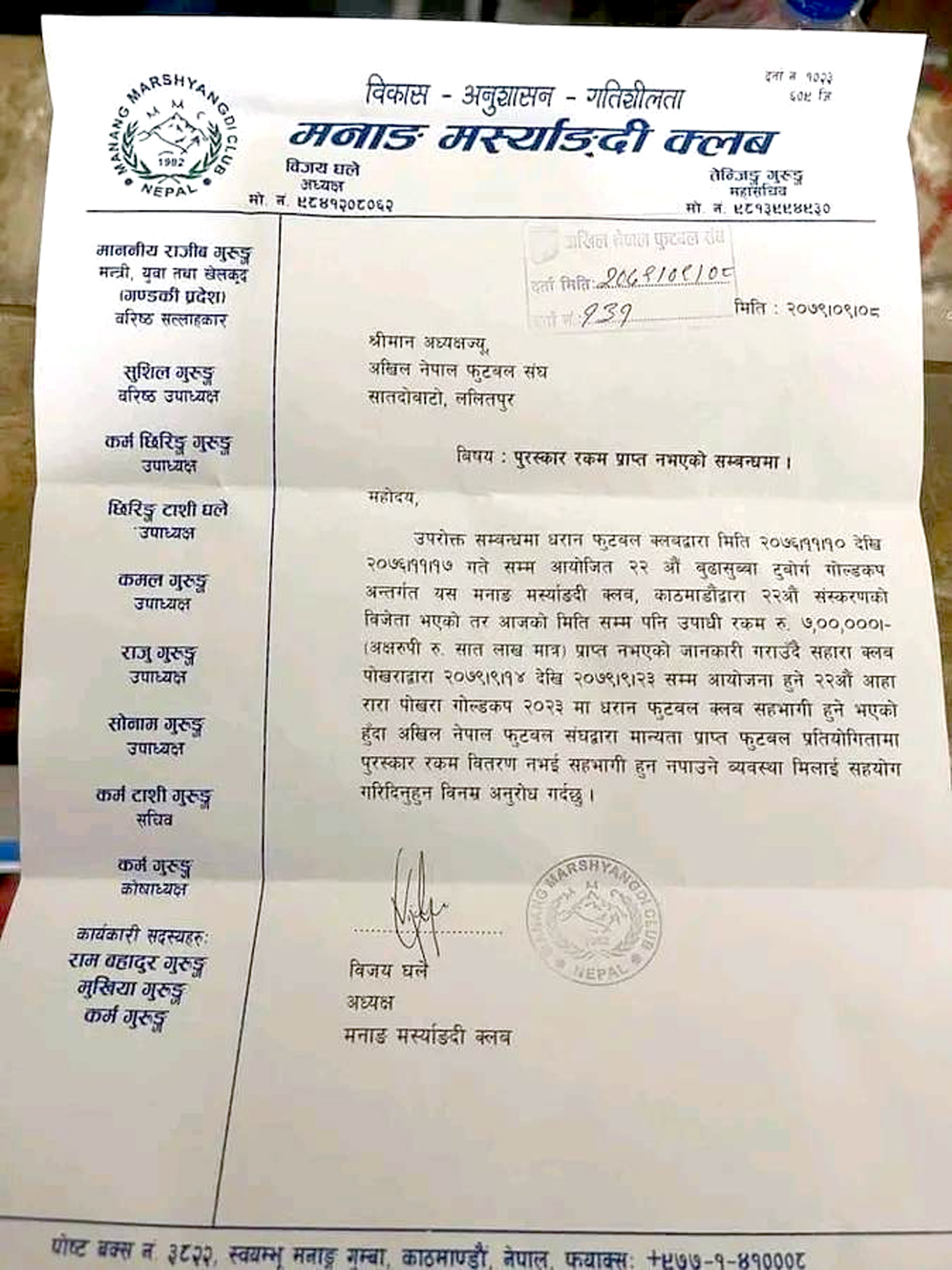 MMC Vs Tribhuwan Army FC - MATCH HIGHLIGHTS